South West Inner City Network (SWICN) is a community organization, providing a wide range of services
for adults and young people living in Dublin 8.
If you are interested in improving your skills or just looking for a fun thing to do we will have something
for you.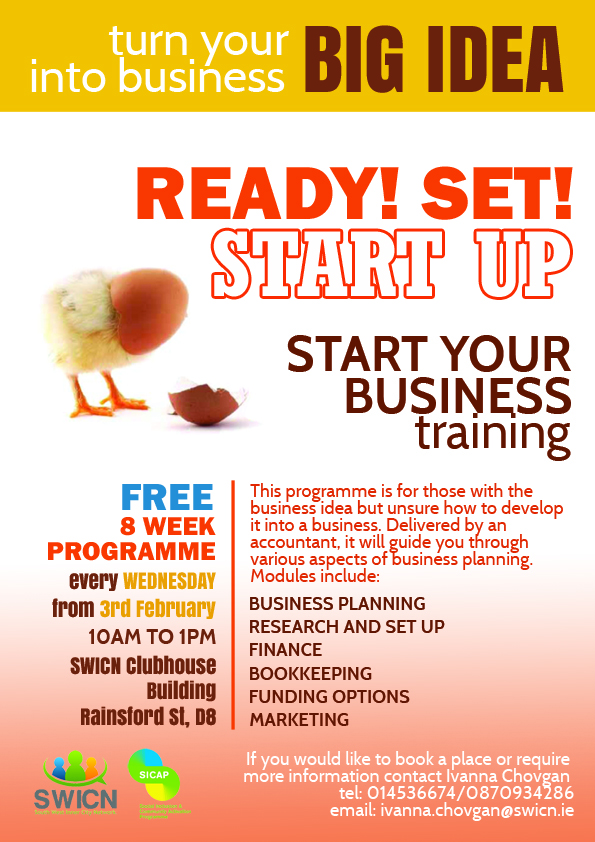 In the coming weeks SWICN is offering a new training for those who have a business idea in their mind but unsure how to develop this idea into a successful business.
This training will guide you through different aspects of running a business. Participants will be able to asses their idea and find ways to turn it into a viable business.
Modules include:
Business Planning
Time Management
Start Up costs
Pricing
TAX and PRSI
VAT
Bookkeeping
Funding Options
Marketing
Applying for Back to Work Enterprise Allowance